Suitable for a wide range of voltage deployments to meet your devices' demands.
Wide-Range Vehicle Power
Facing the irregular vehicle supply voltage and offensive noises from vehicle power network's devices, Ubiqconn's Wide-Range Vehicle Power (WVP) delivers the best noise immunity and the steadiest vehicle power. WVP is not only the most important technology in vehicle power design but also the ultimate solution without compromising on delivering the best susceptibility and regular vehicle power to the in-vehicle computing devices.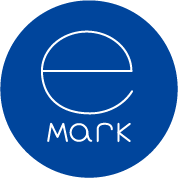 E-mark Certified
To ensure our products remain unaffected by electromagnetic disturbance, Ubiqconn's vehicle power is designed to meet the testing of ISO-7637-2, as well as certificated with E-mark.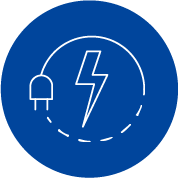 Wide Range Power Design
The WVP technology has adopted the optimal vehicle power design to fulfill diversified vehicle power requirements. This optimized power design can handle a 9 - 36V wide range power input while ensuring high power efficiency and fast regulation speed.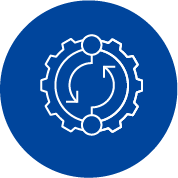 Cold Crank-Start
With WVP technology, we have the ability to effectively handle a transient dip in voltage caused by cold crank even when the transient input voltage drops down to 5V.